Podcasts are a great way to build a genuine connection with your audience. Instead of the fractured connection you make through social media, podcasts allow you to engage your audience with unique long-form content. Podcasts are more convenient than blog posts; people can listen to podcasts while driving, working out, or just doing chores around the house.
There is a lot of unexplored space in the podcasting industry. There are at least 600 million blogs, 23 million YouTube channels, but only 800,000 podcasts in Apple Podcasts.
That means for every podcast, there are 750 blogs and 29 YouTube channels.
Zoom is an excellent free option. You can easily record right in the program, by clicking the "Record" button and choosing where you'd like to save your audio file. Zoom splits both sides of the call, giving you two separate audio tracks. This is helpful when it comes to cutting and editing in post-production.
Recording a podcast using Skype offers both pros and cons. Of these pros includes the ability to record using the built in call recorder feature. Also, Skype has become a household name with caters to its popularity in the video conferencing and recording realm of technology. The cons of utilizing Skype is that all users have to have username and password to access the podcast features. The call is recorded over the internet, as opposed to 'double-ender.' 'Double-ender' call recording has become the default demand of remote podcasters in recent years. It basically means that both sides of a conversation are recorded on separate tracks, locally on the computer of each participant and saved directly to the cloud.
Although this service is mainly for music, spoken-word podcasts are welcome here too. Unlike the other hosting types, though, Soundcloud requires listeners to have an account to download material. People will also need to search for your content in order to find it, meaning you need to create awareness elsewhere.
Buzzsprout is another great podcast tool to which can be used on mobile devices. To learn more about this tool, check out the How To Get Started video on Youtube by clicking the photo below:
Audacity is an excellent free option for editing your podcast. It's especially easy if you plan to use only one take, with few cuts. This option is great for beginners because of the simple cut, copy, and paste functionality. It isn't the highest quality sound, but it gets the job done.
Ardour is a digital workstation software suitable for marketers working within tight budgets. All you have to do is arrange for a quality audio interface, plug in a microphone or keyboard, and record an audio track. Besides, if you already have an audio file, import it from your hard drive.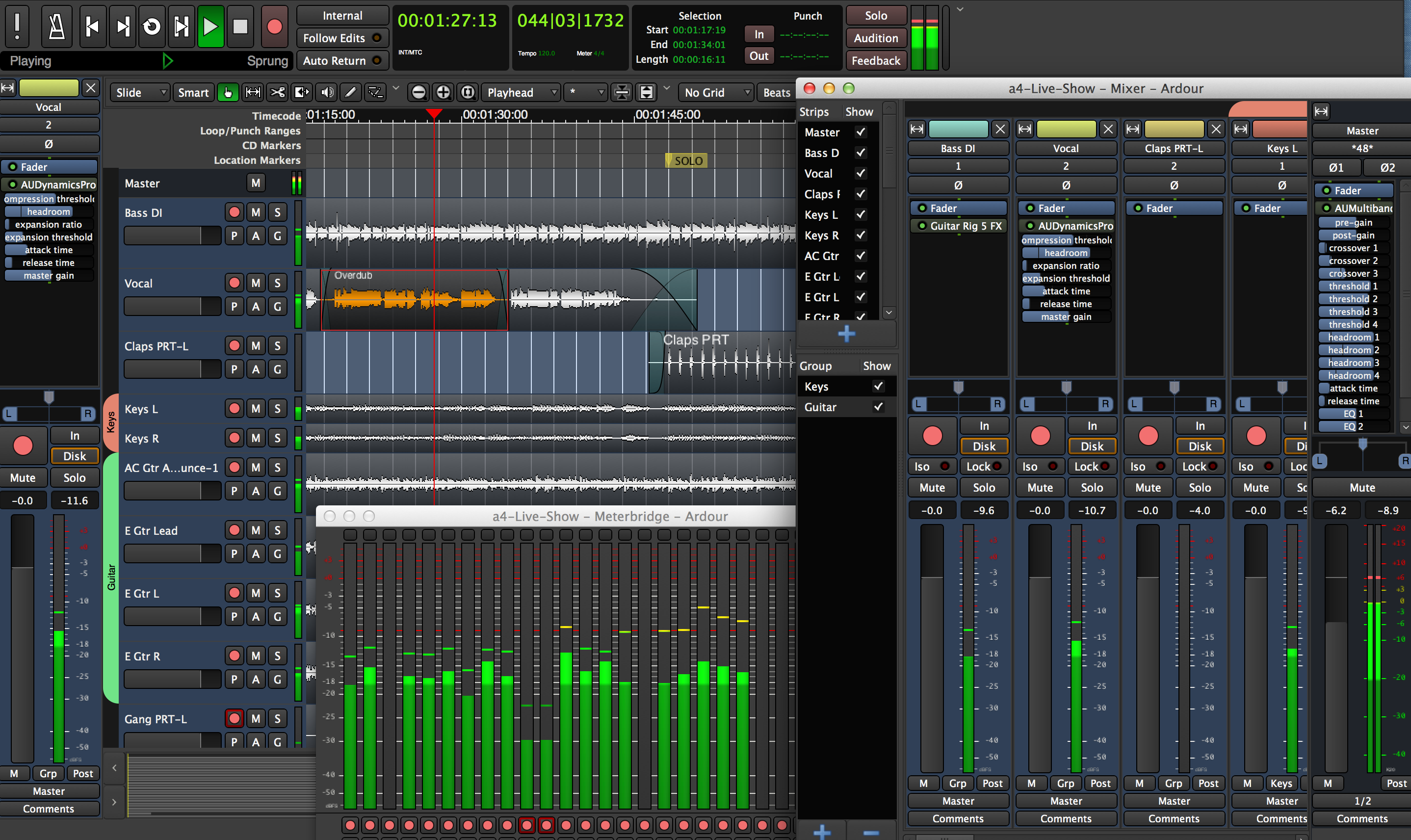 An all-in-one FREE podcasting solution, Podbean is ideal if you don't have any programming knowledge but still want to build a profitable podcast. Incorporate your corporate branding and customize the theme of your podcasting site.
8. Facebook LIVE
Free online recording session. Facebook is easily accessible through Android and Apple mobile devices. Podcasters will need to create an account to access the online recording feature.
Garage Band is a free editing software that is available on and comes with most Mac computers. It's mostly used as a beginner editing program, but is capable of mixing up to 255 audio tracks. It comes with basic editing features including volume levels, cut, copy, and paste. It also features a sound library with effects that you can include in your podcast.
Podomatic allows you to play your podcast directly from Facebook and Twitter feeds, and you can embed your episodes on the website or share it on social media to maximize visibility. Besides, you can attract listeners to fund your podcast via Patreon, and add your podcast to AdvertiseCast's marketplace and run ads on Advertisecast. If you don't have a podcasting site yet, you can make one using a drag-and-drop website building CMS, Weebly or Blogger.